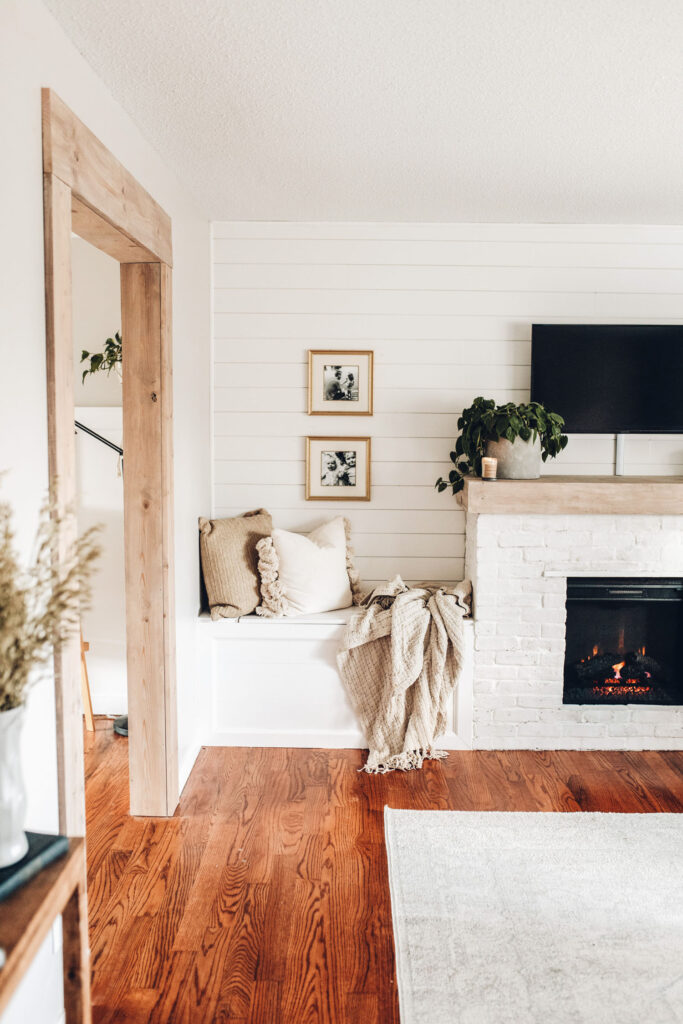 Hi friends!
Here today sharing how we framed out a doorway within our home to give it an exposed-wood and complete look. I debated just doing a simple white frame-out, as I didn't want to lean too far rustic. As we know, farmhouse trends come and go. Ultimately, I decided that I have a love for a cozy cabin look that will never fade. It's deep in my design bones! So with that being said, we went for a lighter, more modern finish.
Honestly, I'm still getting over how it completed this room and tied it all together!
Here is what you'll need and what we did to get this look —
MATERIALS:
1x6x8 (2) pine boards
1x8x8 (2) pine boards
1x6x8 (2) pine boards
1x6x6 (1) pine boards
Liquid Nails
Brad Nailer
Wood stain of choice (we used a mixture of whitewash, special walnut, and weathered oak)
Satin Polycrilic (optional) — we opted not to do this
Palm sander
Measuring tape

STEP-BY-STEP:
Measure your doorway and cut boards accordingly. After measuring our doorway and deciding on the look we wanted, our shopping list looked like this —

Outer frame – 1x6x8 (4)
Top boards – 1x8x8 (2)
Inner frame – 1x6x8 (2) & 1x6x6 (1)

Cut your boards to size at home or at the store.

Sand boards. We did this with our palm sander. Also take this time to mark the "fronts" of your boards so you'll know which side to stain. We did this with a pencil and mark a little X at the bottom.

Stain boards. We applied two coats of Minwax white wash pickling (I know varathane has a version of this — but any white wash would do the trick). Wiped off the excess and immediately applied a coat of Special Walnut & Weathered Oak mixed together. Some of the boards took the stain better and I only had to do one coat of the combo, but some took another.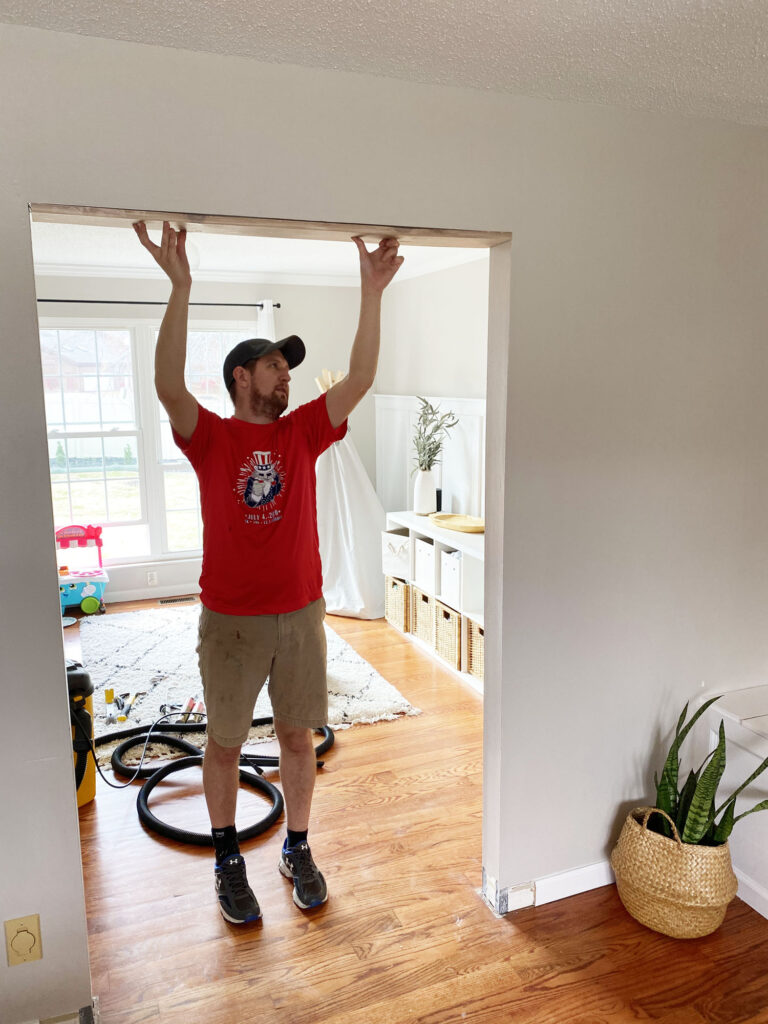 After boards have dried, you will start by installing your top interior piece, and then the interior pieces on both sides. We did this by coating the backs with liquid nails and then nailing up with our brad nailer.
Install exterior pieces on sides.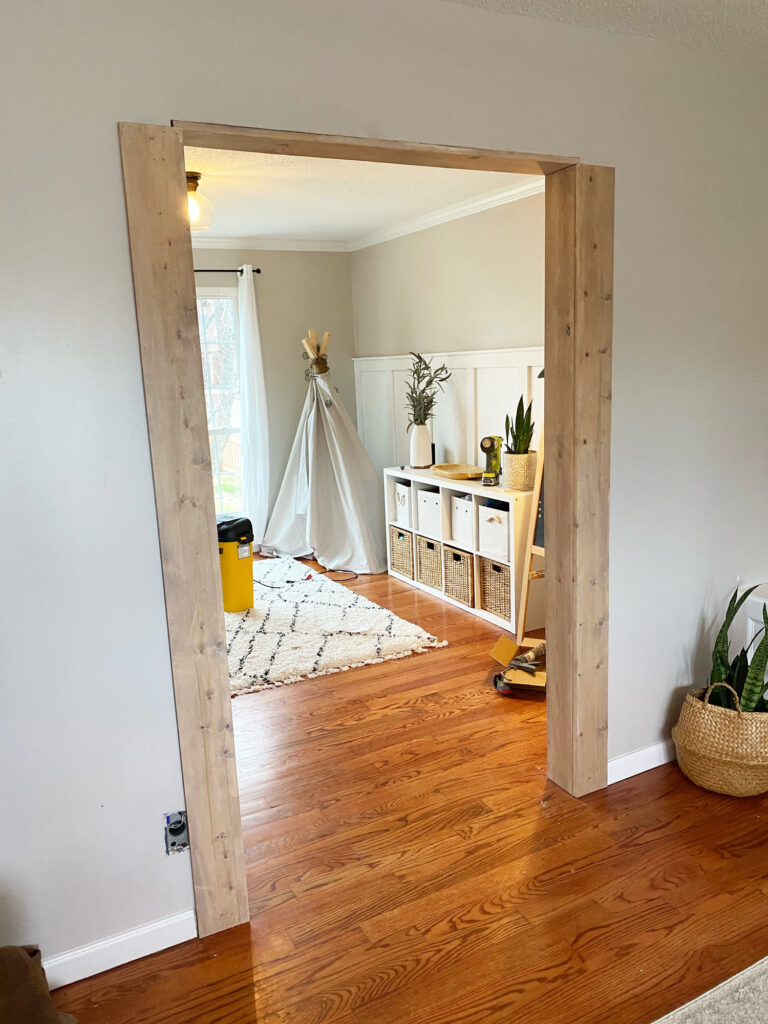 Install exterior top boards.
All done!
---